Low-fat roast potatoes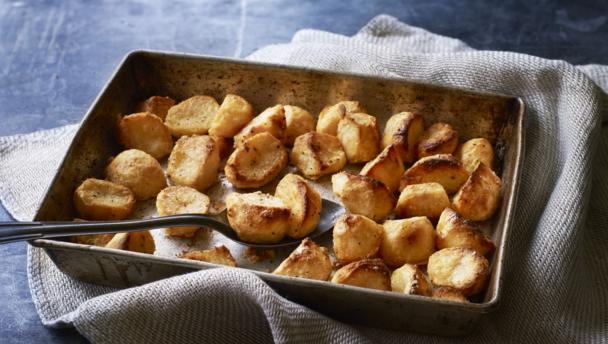 Preparation: less than 30 mins
Cooking time: 30 mins to 1 hour
Serves 6
Ingredients
1.2kg/2lb 12oz floury potatoes, such as King Edward, peeled, cut into chunks
cooking oil spray
salt and freshly ground black pepper
Method
Preheat the oven to 230C/210C Fan/Gas 8 or its hottest setting.

Boil the potatoes in lightly salted boiling water for 3-4 minutes, then drain in a colander. Fluff up the edges using a fork, then season with salt and pepper, spray well with cooking oil spray.

Tip the potatoes into a large baking tray and roast for 25 minutes. Mix them around, spray with more cooking oil spray and roast for a further 25 minutes, until golden-brown all over.